Raised Garden Beds & Corten Steel Planter Boxes NZ
Featured Products
Made by a gardener for the gardener
Designed and made in Australia since 2007 and now available for the New Zealand gardener, Birdies Raised Garden beds are high quality, fully customisable garden beds that come in three colours, designed to fit in to any backyard.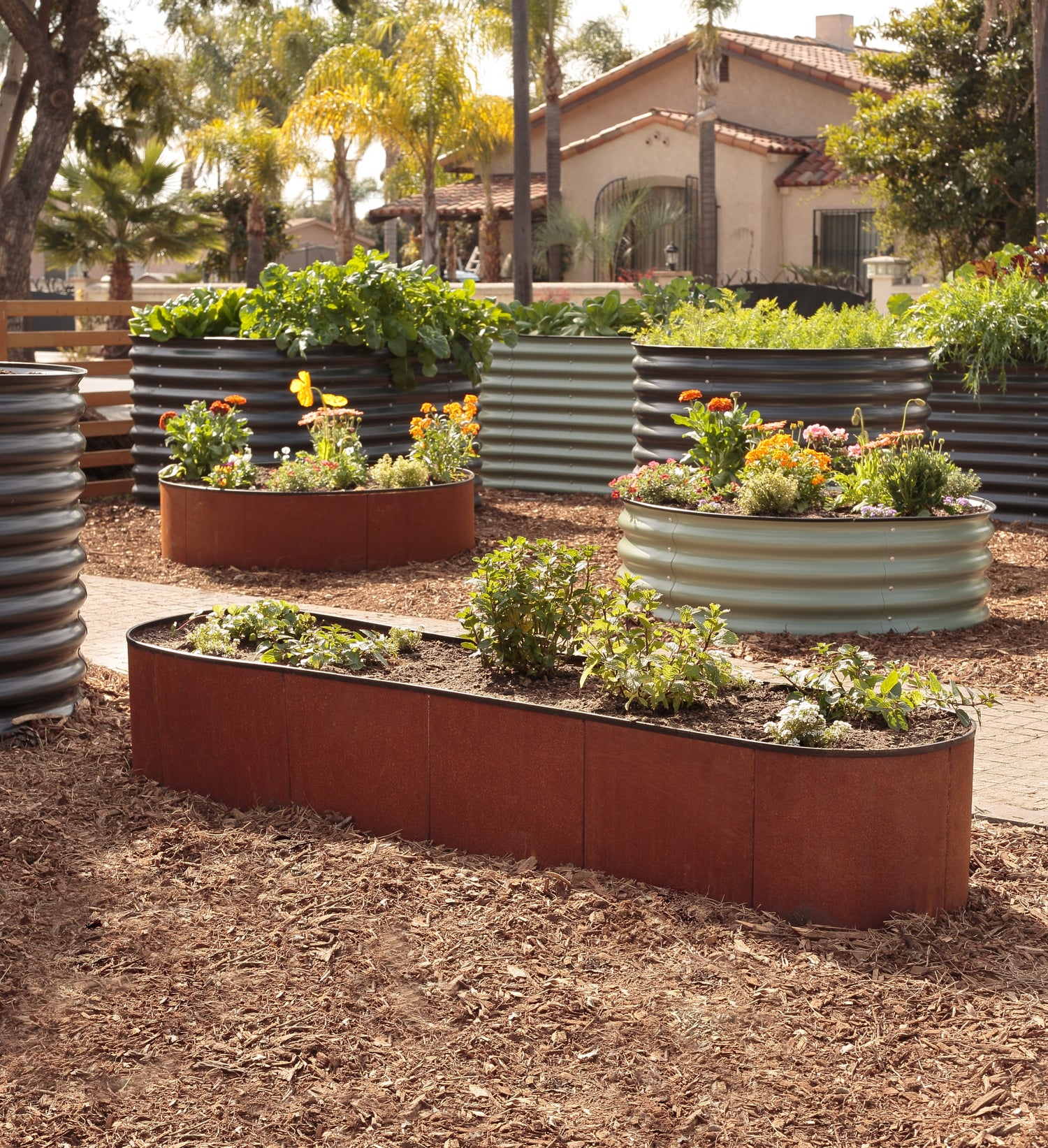 Welcome to Birdies Garden Products NZ
Where raised garden beds, planter boxes, vegetable pods, and more await you. All options are designed to be at home both amongst the smartest architectural environment and Kiwi backyards. 
We are very proud to be able to offer you products that we believe in, trust and use daily in our own lives. 
To share the love of gardening with every Kiwi gardener in NZ, we ship nationwide, making getting your hands on your own Birdies Raised Garden beds even easier! 
More
Choose from:
Raised Garden Beds
Vegetable Planter Boxes
Raised Planter Boxes 
Raised Garden Boxes
Raised Garden Planters
Corten Steel Raised Planters and Garden Beds
Raised Vege (Vegetable) Gardens
Garden Pods
Vegetable Pods
Kitset Raised Garden Beds
Kitset Planter Boxes
Tall Planters
Rectangle Planter Boxes
Outdoor Planter Boxes
Join The Edible Garden Revolution
From our lifestyle block in North Canterbury to the centre of Auckland, the edible garden is growing steadily. The need to produce our own fresh, toxin-free, high-nutrient food is becoming a widely accepted practice. Big industry has failed communities, and vegetables with massive carbon footprints are destroying our planet. For our children to live in a healthy future, we need to be the change that we want to see - now. 
Creating an edible garden that is easy to work with, maintain and share as a family is a benefit you will enjoy from day one. You will wonder how you survived without raised planter boxes, raised garden beds, vegetable pods and Corten steel tall planters. The delight that children gain from harvesting vegetables for their meals will influence them for the rest of their lives, and they will pass the lesson on to their grandchildren.
We Ship Nationwide

Fast, easy shipping door-to-door, or to depot

Made From High Quality Materials

For maximum strength & durability

Rolled Steel Edges

Featuring a rolled steel edge, with a safety strip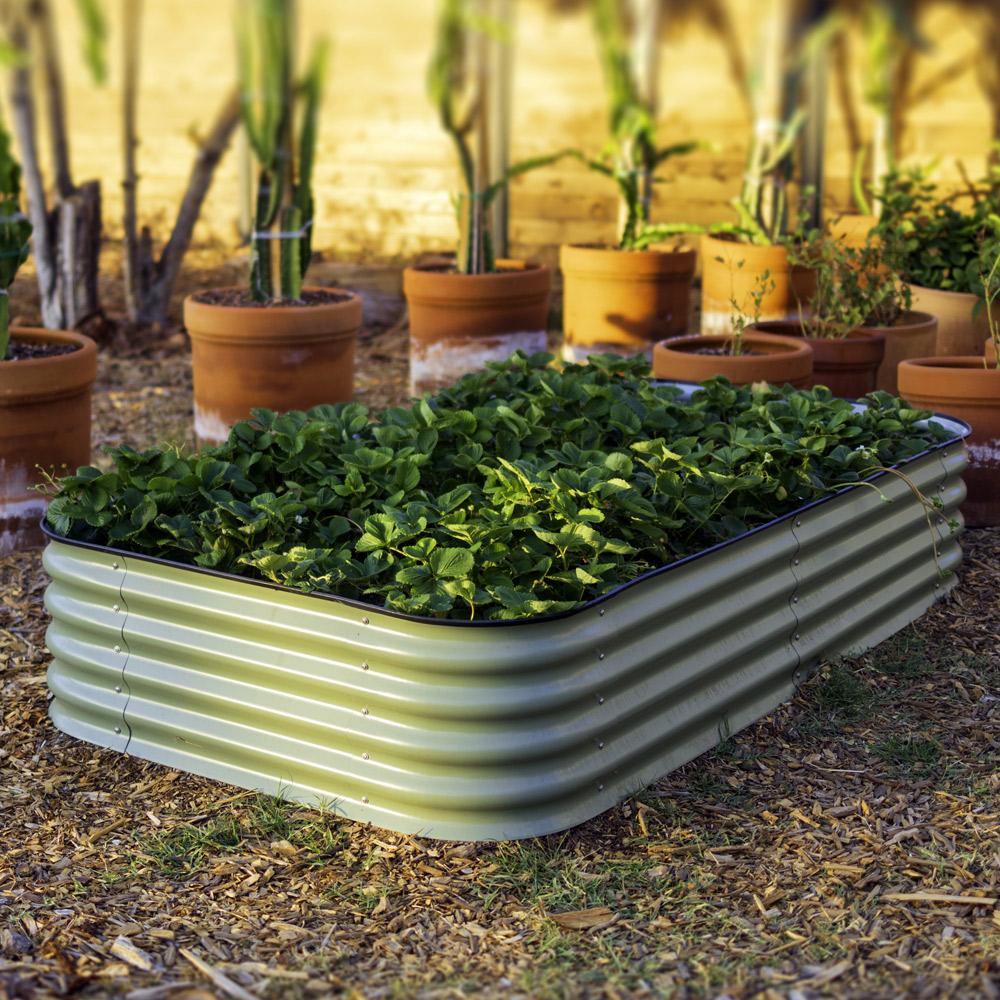 The Birdies Difference
Easy To Assemble, Light Weight & Strong
Birdies Garden Beds are designed to be simple to assemble, light enough to carry and robust enough not to corrode or leach. 
The range's versatility makes it the perfect equipment for home farmers - the planters and garden boxes fit into almost any space with customised sizing available. 
Attractive enough to start a conversation or a conversion of your neighbour into a home farmer as well! 
Fully Customisable Configuration

Our garden beds come as a kit set, choose the shape that is right for your space.

Rust and Corrosion Resistant

Aluzinc is 2-7x more effective against rust and corrosion than standard galvanized coatings. These will outlast even the highest-quality wooden raised beds with no fading over time.

No Contamination

Unlike low-grade plastic, chemically treated wood, or poorly manufactured copycats, Birdies Aluzinc steel does not leach or break down over time in any significant way, meaning these beds are completely safe to grow food in.